Pierre-Emmanuel Jabin Appointed CSCAMM Director
University of Maryland Mathematics Professor Pierre-Emmanuel Jabin has been appointed as director of the Center for Scientific Computation and Mathematical Modeling (CSCAMM) for a three-year term beginning July 1, 2019. Jabin has served as interim director of CSCAMM for the past three years.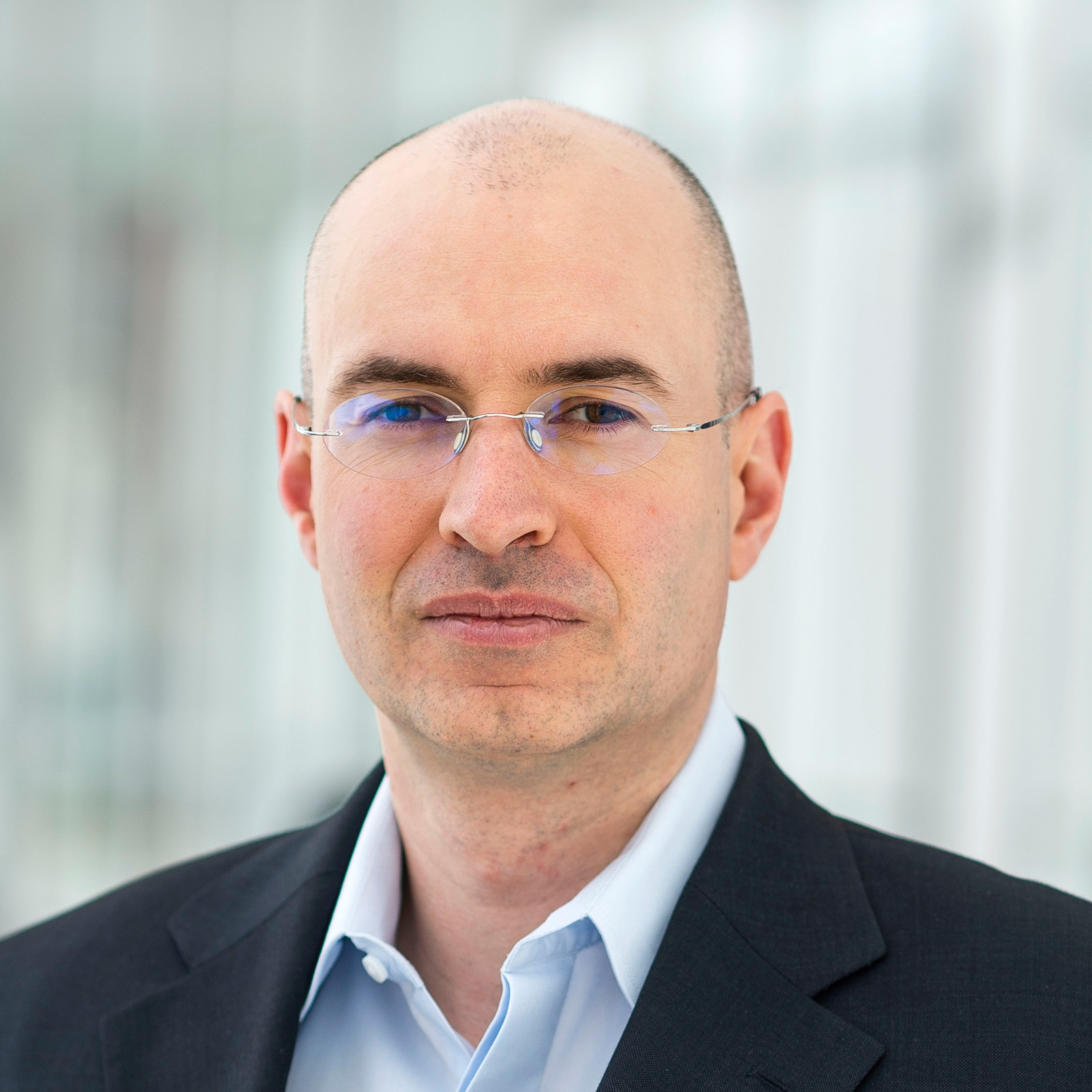 CSCAMM launched in 2001 to address the challenges of the rapid growth in the speed and data handling capability of high-performance computers that has transformed the methodology of scientific investigation. The center hosts conferences, workshops and a cross-disciplinary visitor program, and fosters research and educational activities that highlight novel computational algorithms and mathematical modeling and their interplay with the physical and biological sciences and engineering.
While Jabin was interim director, CSCAMM broadened the scope of its research to cover additional critical and new areas in applied mathematics including data assimilation, machine learning, modeling, numerical analysis and stochastic systems. To deepen connections with other units on campus—especially the Department of Mathematics—CSCAMM welcomed five new faculty members. CSCAMM also continued to foster regular high-quality events and other interdisciplinary collaborations.
"As interim director, P.E. has nurtured a sense of community and common purpose among the center's faculty members, students and visiting scholars," said Amitabh Varshney, dean of UMD's College of Computer, Mathematical, and Natural Sciences. "I commend him for encouraging new collaborations within the college, across campus, and with external partners, and for developing a renewed focus in the center on core research areas including data science, and random and stochastic processes."
Jabin, who is known for his work on partial differential equations and kinetic theory, joined UMD in 2011 and served as associate director of CSCAMM from 2014 to 2016. His research efforts focus on the theory of transport and advection phenomena, and systems of many interacting particles, with applications in physics and the biosciences.
He has published over 70 refereed journal articles and presented numerous invited lectures and colloquia, including being an invited speaker at the International Congress of Mathematicians in Rio de Janeiro in 2018. He also serves as editor-in-chief of the journal Networks and Heterogeneous Media and serves on the editorial board for several other journals, including Mathematical Models and Methods in Applied Sciences, Kinetic and Related Models, and the SIAM Journal on Mathematical Analysis.
"To continue to thrive and exploit its large potential on our campus, applied mathematics requires the cross-fertilization of techniques and insights introduced in various fields," Jabin said. "I am looking forward to working with everyone in CSCAMM and across campus to make the center even more welcoming to all researchers from diverse units and fields with common interests around applied mathematics."
Before joining UMD, Jabin was a professor in the J.-A. Dieudonne laboratory at the Université Nice-Sophia Antipolis in France from 2004 to 2011 and prior to that he was an assistant professor at the École Normale Supérieure in Paris from 2000 to 2004. In addition, he held a visiting faculty position at the Institute for Research in Informatics and Automatics in Sophia-Antipolis, France, from 2007 to 2011; the École Polytechnique in Paris; the University Paris Dauphine; and the Paris Diderot University.
While a student at the École Normale Supérieure, Jabin earned his Ph.D. in 2000, his master's degree in mathematics in 1997 and his bachelor's degree in mathematics and physics in 1996 from the Pierre and Marie Curie University, also known as University of Paris VI, in Paris, France.
Story courtesy of UMD's College of Computer, Mathematical, and Natural Sciences.